Wishbone Bike Recycled 2in1 Black
Wishbone Bike Recycled Edition 2in1 grows along with your child. Toddlers can learn to ride easily on this super-adjustable, lightweight balance bike that's designed to fit every stage. No pedals, no stress. Wishbone Bike teaches children to ride the easy way. Kindergartens around the world recommend Wishbone Bike for indoor, outdoor and offroad use. Frame made from 100% PCR recycled carpet. Comes with black grips. Seatcover, stickers &coloured grips sold separately. 5 year warranty. Easy video assembly.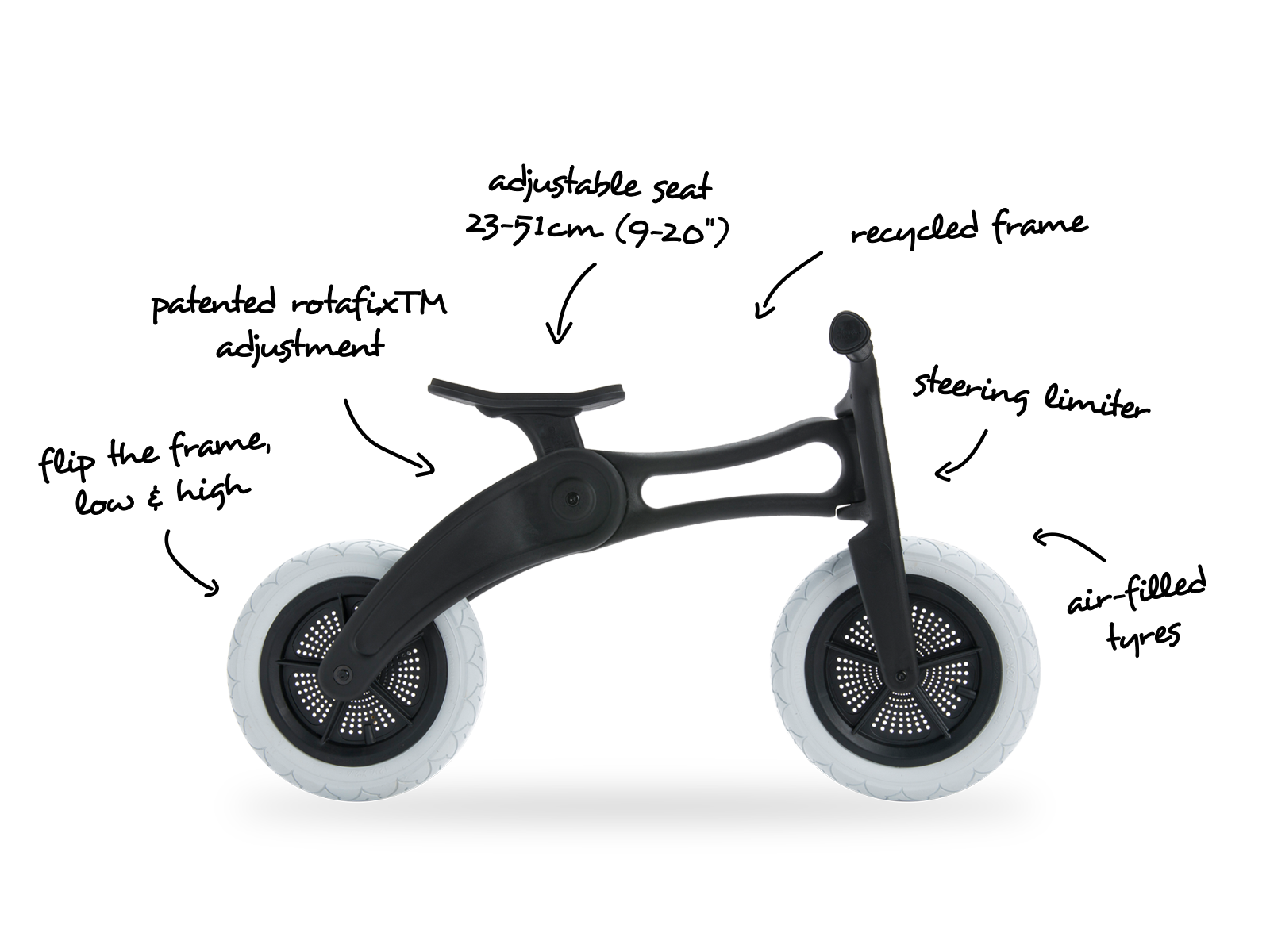 values
Wishbone Bike Recycled Edition is a startling new concept in children's design. Made from post-consumer recycled plastic and employing hi-tech production techniques, this bike for babies & toddlers minimises raw materials & waste while maximising strength, longevity and style. Read on to learn why Wishbone Bike Recycled Edition has been named Best Green Product Design on three continents.